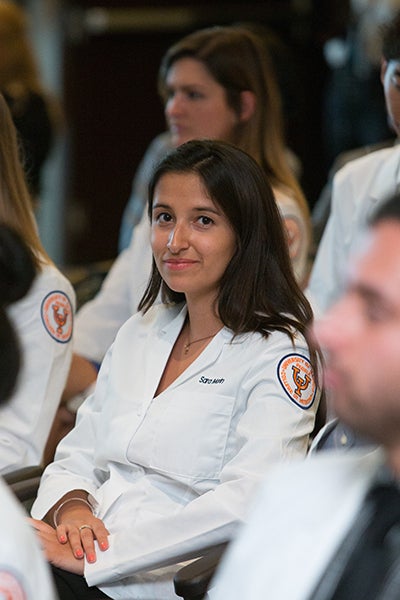 Since Peoria's first class of medical students graduated in 1973, more than 2,200 students have received Doctor of Medicine degrees from the University of Illinois College of Medicine Peoria (UICOMP).
The MD curriculum provides a solid foundation in the basic and clinical sciences and early exposure to patients.
Our educational program is designed to serve a variety of career choices, allowing students to prepare for careers in medical practice, research, teaching, community medicine, and various disciplines of medical practice. Additionally, emphasis is placed on developing an attitude that's necessary for effective communication individual patients, and society at large.