Internal Medicine Residency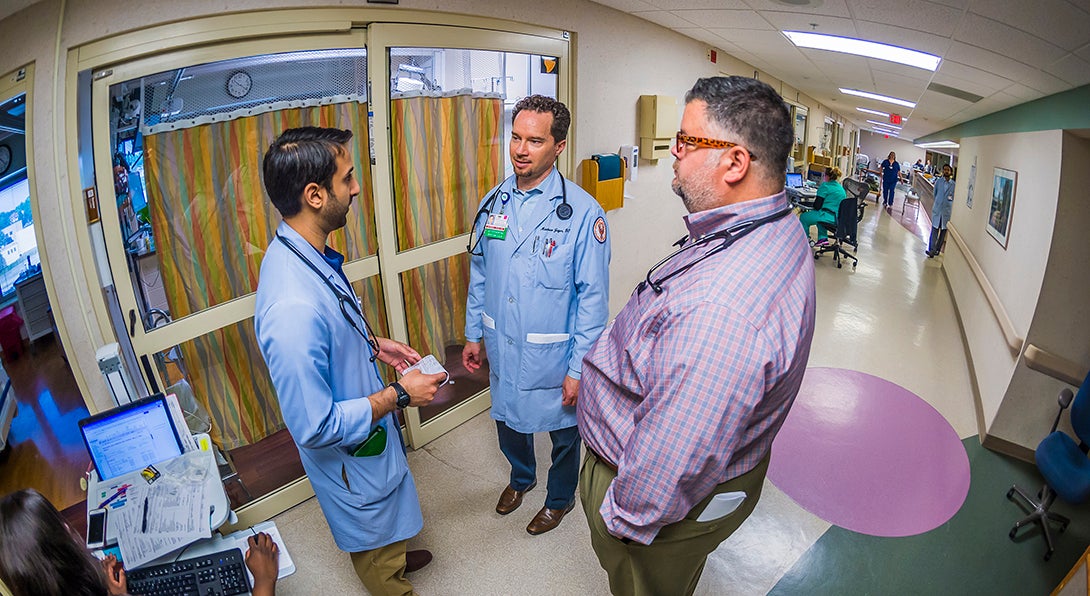 An academic program with a Midwest feel
Since its initial accreditation in 1955, the UICOMP Internal Medicine program has accumulated over 66 years of expertise in providing exceptional resident education.
Located at OSF HealthCare Saint Francis Medical Center, our program offers exemplary training opportunities within a 616-bed tertiary referral center and a cutting-edge simulation center.
Each first-year class of the Internal Medicine Residency Program accepts 12 categorical residents.
As a resident, you will have the privilege of learning from seasoned clinicians who not only possess extensive practical patient care experience but are actively engaged in clinical practice. Our full-time faculty members are dedicated clinician-educators who prioritize clinical education within the context of delivering excellent patient care. They are committed to supporting your growth and development throughout your residency journey.