Transitional Year Residency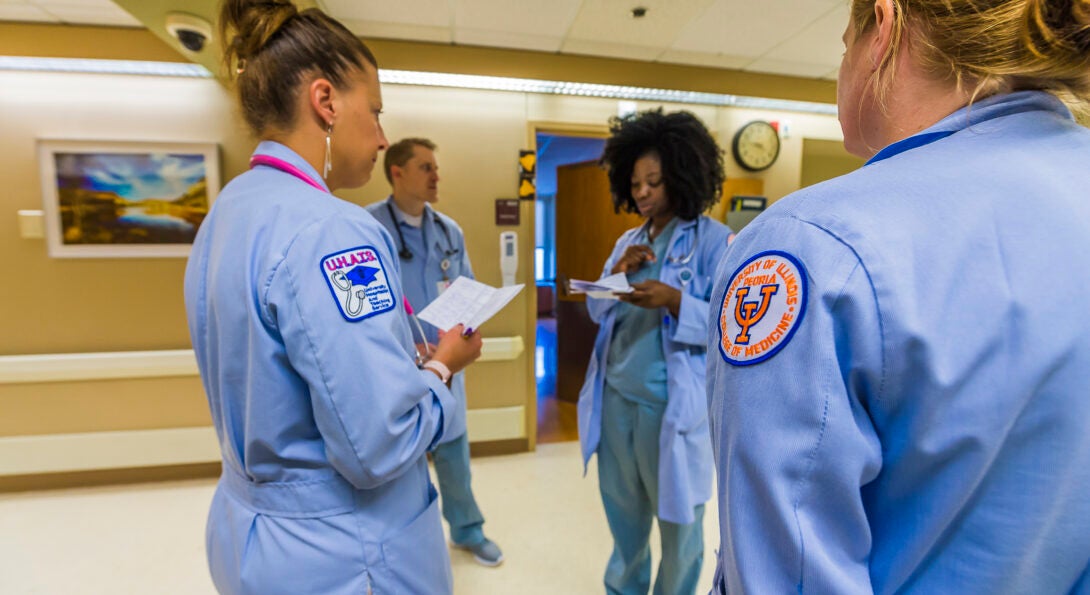 Foundational clinical training for future specialists
Our program is based at OSF St. Francis Medical Center in Peoria, IL, and operates under the umbrella of the Internal Medicine Residency Program. We are fortunate to have an exceptional faculty comprising experts from various departments, including Internal Medicine, Pediatrics, Emergency Medicine, Combined Med-Peds, and Surgery. Their collective knowledge and expertise greatly contribute to the education of our residents.
The UICOMP program is a one-year clinical base year program designed to precede advanced residencies in fields such as Anesthesiology, Dermatology, Diagnostic or Interventional Radiology, Neurology, Ophthalmology, Physical Medicine and Rehabilitation, among others.
The primary educational focus of our program is to equip future subspecialists with essential foundational skills in medicine, fostering the development of healthcare professionals who are well-prepared for advanced residency training. Successful applicants can expect a diverse year of training as they prepare to embark on their advanced training programs.