Psychiatry Residency
We provide our residents with unsurpassed training opportunities in all aspects of psychiatry. Our breadth of learning environments, commitment to supervision, innovative programs, and enthusiasm for teaching ensure that residents will find success in every psychiatric endeavor they choose to pursue. Our four-year program accepts five residents annually.
The residency program is affiliated with Carle Health, which includes two hospitals with nearly 550 beds, more than 40 clinics, more than 268,000 outpatient visits and more than 21,000 inpatient visits annually.
Residents have access to a diverse patient population in both inpatient and outpatient settings within urban, suburban and rural locations.
The UICOMP Psychiatry Residency Program was extremely effective in preparing me for the challenges associated with working as an outpatient psychiatrist. The unique educational curriculum and diversity of doctors and patients was second to none.

|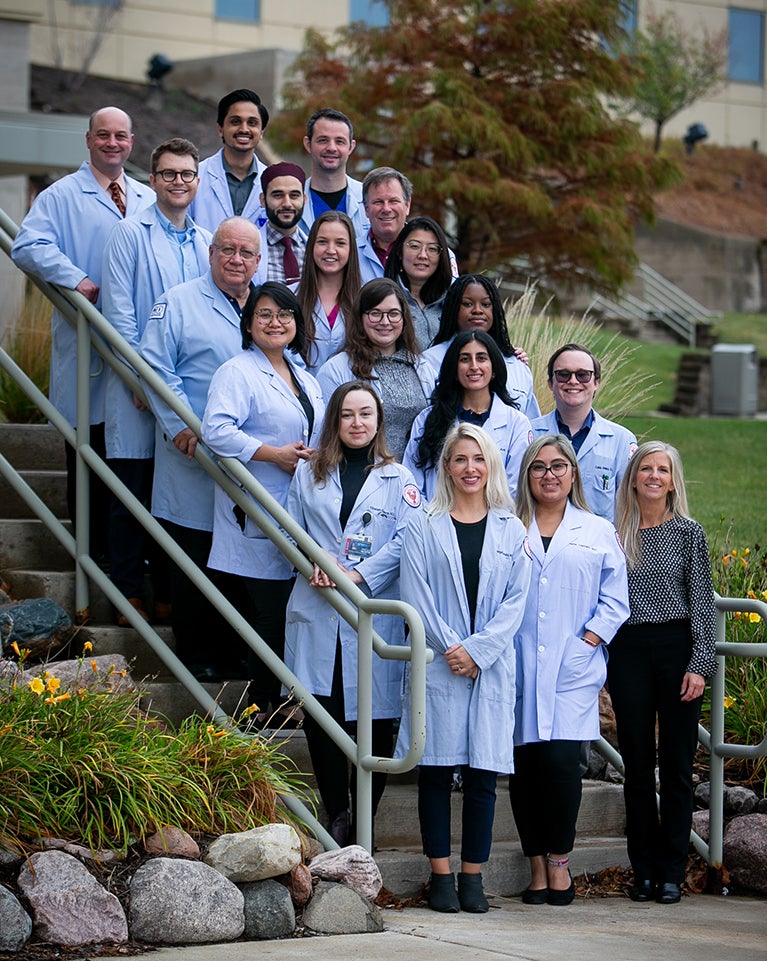 Persons interested in the general psychiatry program should complete an Electronic Residency Application Service (ERAS) application and Supplemental Application and enroll in the National Residency Matching Program (NRMP). We abide by NRMP rules.
All applications are carefully sorted and reviewed. Factors considered in the selection process include signaling, recent graduation from an accredited medical school, preparedness and aptitude, academic credentials, communication skills, motivation, integrity, recommendation letters, personal statement, and outside interests. English language proficiency is required.
We interview around 50 applicants for five residency positions. Initial interview invitations are sent via ERAS messaging by mid- to late-October and then on a rolling basis until all interview dates are filled. Applicants have one week to accept and schedule their interview(s).
Our AAMC # is 10753980.
To promote a fair and balanced recruitment process, we do not respond to emails until a person has applied and is granted an interview.