Phase 1 (Year 1 and Year 2) Curriculum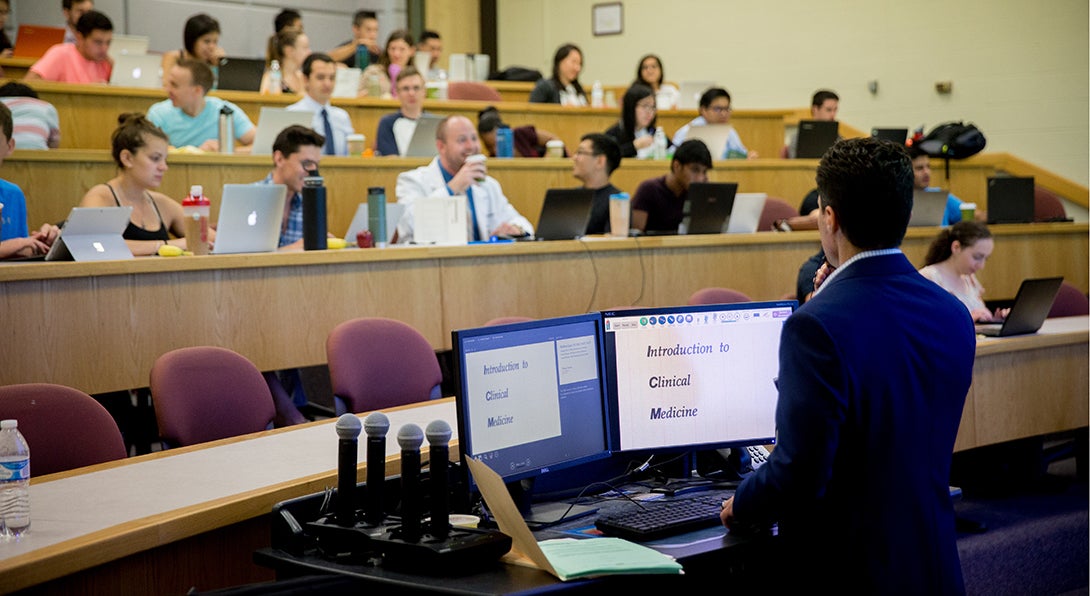 The University of Illinois College of Medicine Phase 1 curriculum integrates scientific foundational learning, clinical skills and the intersection of society, health and illness.
On the Peoria campus students will benefit from block courses directed by expert faculty from the Department of Health Science Education and Pathology as well as clinical faculty who are experts in patient care specialties relevant to course material.
Students on the Peoria campus will experience patient simulations in the state-of-the-art Jump Simulation center and will have experiential clinical opportunities through our unique Early Longitudinal Interprofessional Immersion Team Experience (ELI²TE) embedded within our DoCS course throughout Phase 1.