Psychiatry and Psychology Outpatient Center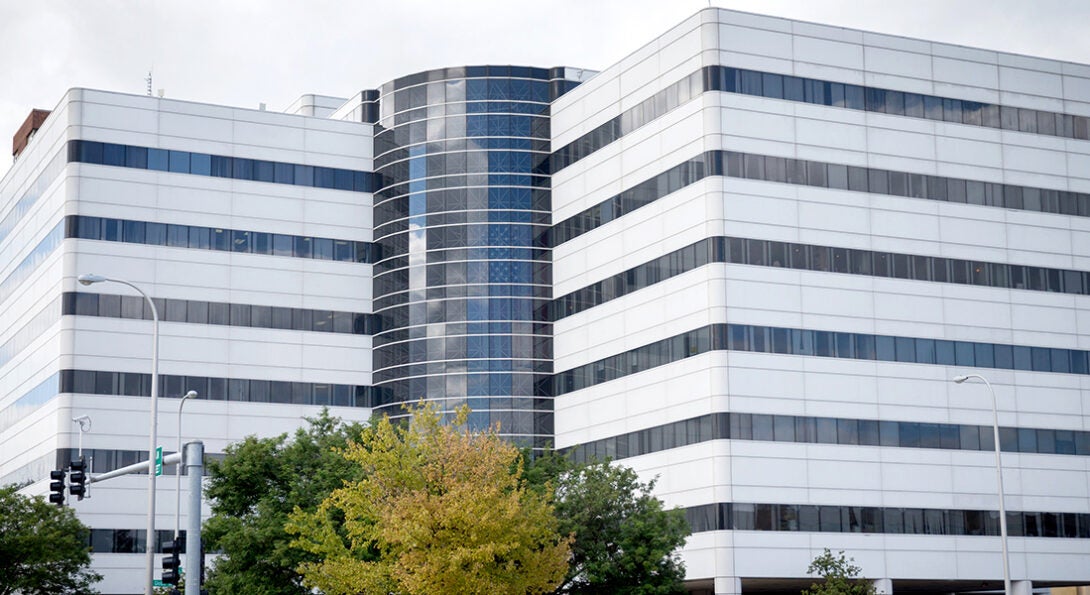 We provide diagnostic services, medication management, counseling and therapeutic services to help individuals navigate everyday life.
We provide the area's only comprehensive academic mental health management. Our faculty clinicians are full-time members of the University of Illinois College of Medicine, holding the highest level of certification in mental health care.
With expertise in diagnosing and treating various mental disorders and life difficulties, we address a wide range of behavioral problems, including rare illnesses.
Our specialists offer support for a range of disorders. Treatment approaches include:
medication management
cognitive-behavioral therapy
dialectical behavior therapy
interpersonal and psychodynamic therapy
rapid transcranial magnetic stimulation
electroconvulsive therapy
psychological testing
forensic evaluations
As the only mental health clinic in the region associated with a nationally certified residency program by the American College of Graduate Medical Education, our academic credentials directly benefit you and your loved ones.
Located in the Methodist Atrium Building, our outpatient services have seamless access to partial and inpatient hospitalization services, ensuring a comprehensive continuum of care.
900 Main Street,
Suite 720,
Peoria,
Illinois
61602
If you feel you are experiencing a crisis, call us as soon as possible at 309-495-1640 or 309-495-1671.
After Hours
In the event of a life-threatening mental health emergency for which you require immediate emergency services, regardless of insurance coverage or proximity to where your home is, please dial 911 or go to the closest emergency room to receive immediate care.
Crisis Hotlines
If you believe that your concerns require immediate attention, but you do not feel that you need to be seen in person or require immediate emergency hospital care, please contact one of the crisis hotlines provided below for assistance:
Crisis and/or Suicide Hotline (trained helpers available 24/7) — 988 (call or text)
Crisis Text Line — 741-741 – text TALK
Emergency Response Service (trained helpers can transport a person who is actively suicidal)
— Peoria: 309-671-8084
— Tazewell County: 309-347-1148
A diagnostic evaluation aims to provide comprehensive assessments that prepare individuals with mental illness for the initial steps towards improvement. Backed by extensive training and experience, our goal is to deliver high-level evaluations that lay the foundation for progress.
When you arrive, you will be given forms to complete, which will help the evaluating doctor better understand your situation and save you time.
Our receptionist will assist you with insurance paperwork and explain our clinic policies after you have finished the forms.
The diagnostic evaluation will be conducted by one of our full-time University of Illinois psychiatrists or psychologists, or a psychiatry resident doctor supervised by a full-time faculty member. This comprehensive evaluation aims to identify potential causes of your mental health concerns. The face-to-face interview generally lasts 45 to 60 minutes, with additional time allotted for special cases that require further understanding of your concerns. During the evaluation, you can expect the following:
You will have the opportunity to discuss the primary problems you are facing.
The doctor will inquire about relevant information, including personal, family, and medical history, medications, and previous attempts to address your concerns.
With your consent, important input from family members may be sought to gain a better overall understanding of the problem.
The doctor will then provide an impression or diagnosis, along with recommendations for the best course of action. If necessary, a second evaluation or additional testing may be scheduled to ensure an accurate diagnosis.
Towards the end of the interview, the doctor will allocate time to answer all your questions and ensure clarity of information.
Following the diagnostic evaluation, our office staff will assist you in scheduling a follow-up appointment. We will pair you with the most suitable professional based on your condition or problem. As one of the largest mental health groups in the area, we have access to nearly every resource to meet your needs. If necessary, we can also help you secure an appointment elsewhere in the community. After visiting our outpatient center, you will be equipped with the necessary information and prepared to take the next step in transforming your life.