Diversity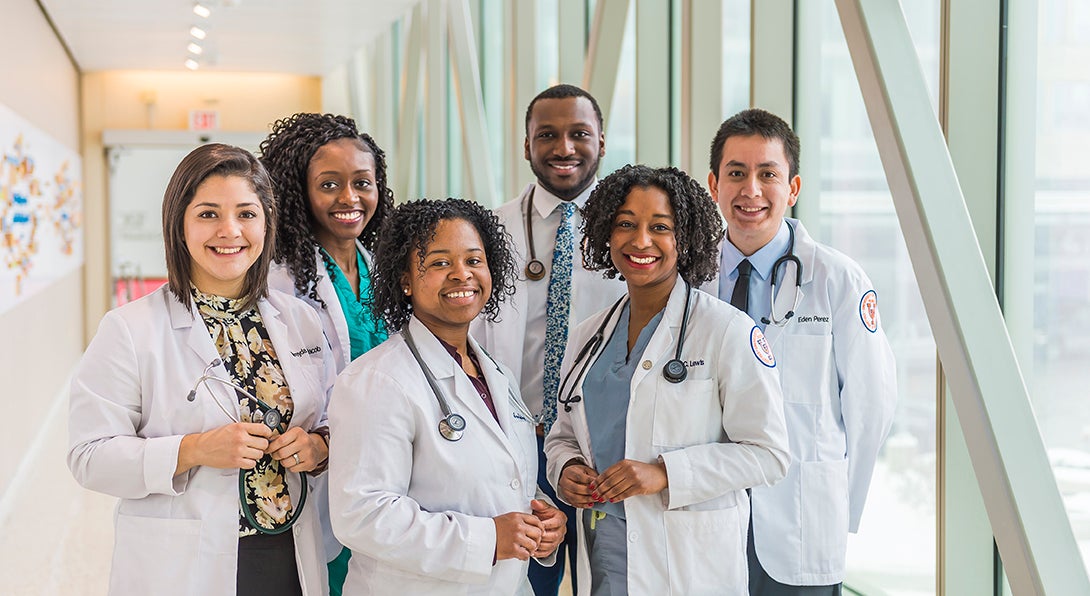 The University of Illinois College of Medicine has a longstanding record of providing access to excellent medical education for students from diverse race, ethnicity, national origin, religion, sexual orientation, age, gender-identity-expression, physical conditions and disabilities. In fact, the College has one of the most diverse student bodies of any medical school in the U.S. Our leadership continues to recognize and support individuals from underrepresented groups who are pursuing careers in medicine.
The University of Illinois College of Medicine is the alma mater of two-thirds of the African-American, Latino/Latina, and Native American physicians currently practicing in Illinois. We are the largest contributor among U.S. medical schools to increase Latino/Latina physicians over the last few decades.
On the Peoria campus, the Urban Health Program (UHP) is dedicated to recruiting, retaining and supporting minority students, specifically African Americans, Latinos, and Native Americans. The Peoria campus also has many diverse student interest groups that meet regularly and organize activities that promote understanding and fostering integration.
As the population of United States continues to grow and diversify, we continue to support the compelling goal of diversifying the health care workforce to produce physicians that can address the healthcare needs of the local communities, the state and the nation.