Diagnostic Radiology Residency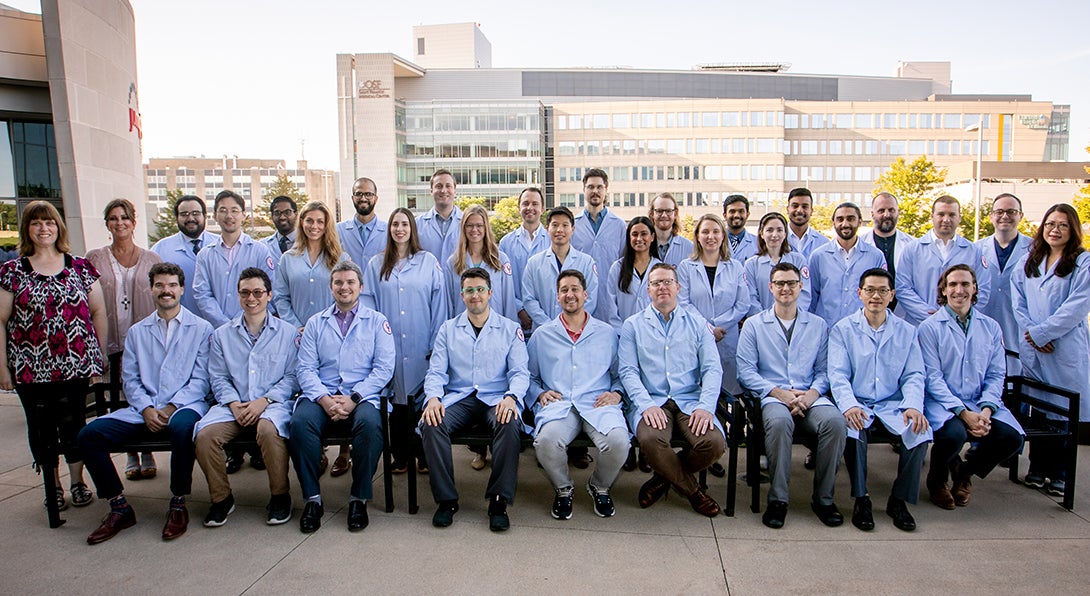 The University of Illinois College of Medicine Peoria (UICOMP) residency in Diagnostic Radiology is an ACGME-accredited comprehensive teaching program providing well-rounded and practical training.
The program is entirely conducted at the OSF Saint Francis Medical Center that includes the 649-bed adult hospital that receives over 60% of all community admissions from the 402,391 population Peoria metropolitan area and serves as the Level I Trauma Center and tertiary referral hospital for 26 counties, 2.25 million people, in north central Illinois. The attached 144-bed Children's Hospital of Illinois, the only dedicated children's hospital in downstate Illinois, completes the clinical resources that assure our residents have exposure to all clinical scenarios and disease processes needed for a comprehensive education in Diagnostic Radiology.
Our residency program also has an approved ESIR program and an Independent IR/DR residency, which started on July 1, 2020. Our intention is to fill our Independent IR/DR residency from our ESIR program.