Emergency Medicine Student Rotations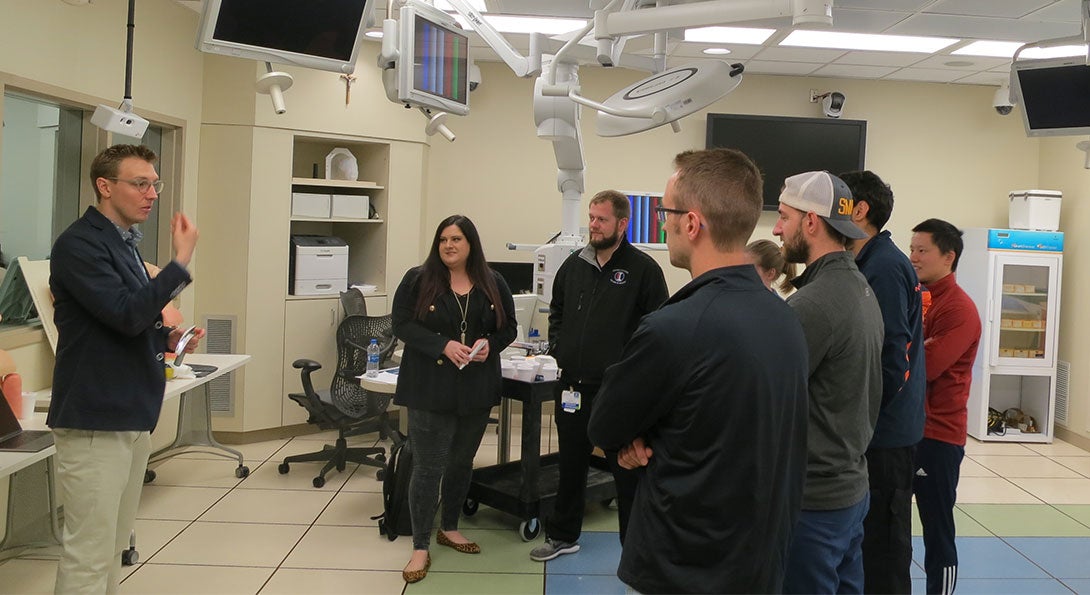 Learn about everything our department has to offer.
Emergency Medicine Interest Group at UICOMP

The Emergency Medicine Interest Group of UICOMP seeks to build awareness within the student body of issues related to emergency medicine, both as a career and as a community service. We are student run and faculty mentored and our doors are open to anyone who is
interested regardless of future career plans.

EM Shadowing

The EM shadowing program is designed to introduce second and third year medical students to emergency medicine early in their medical school training. Meet physicians and get a sense for whether you might want to spend your career in the ED. It does not require a formal commitment. You will need to contact Janet Kupferschmid at kupster2@uic.edu  schedule a shadowing time.

Changing the Future of Emergency Medicine

We are the cutting edge of innovation in emergency medicine. With educational innovation, Life Flight, JUMP simulation, and Tactical Medicine (to name a few) we are leaders in emergency medicine.
These rotations are four-week blocks. Blocks always begin on a Monday. The rotation dates are based on our predetermined four-week block schedule. Check with Academic Affairs for exact dates.
The ED shifts are 8 hours long, and students will work 14 shifts. These shifts will be divided between the different triage zones of our Emergency Department.
Requests for days off are accepted.
Please expect:
5 hours of conference each week
5 hours of orientation
A procedure lab
3 hours of simulation didactics
A required exam to be given at the end of the rotation
70% of your grade will be from clinical evaluations and 30% is from your rotation exam.
Hospital Setting
OSF Saint Francis Medical Center is a Level I Trauma Center and community teaching hospital. The patient volume is approximately 80,000/year. You will see a wide variety of patients, with 25-30% being Pediatrics.
Housing, Food, and Parking
A list of housing will be provided prior to your rotation with us and free meals are provided while on duty to visiting students. Parking is also available for $10 per month.
Visiting Students
You must be in your fourth year of medical school and have completed the following clerkships:
Internal Medicine
General Surgery
OB/Gyn
Pediatrics
We accept students from LCME or Osteopathic accredited schools only. For both allopathic and osteopathic students planning a rotation at our institution, we require a copy of your USMLE transcript (Step 1 score OR Step 2 CK score OR both). For osteopathic students we also request that you submit a copy of your COMLEX transcript.