UICOMP Joins Walk for the Mind to Promote Brain Tumor Research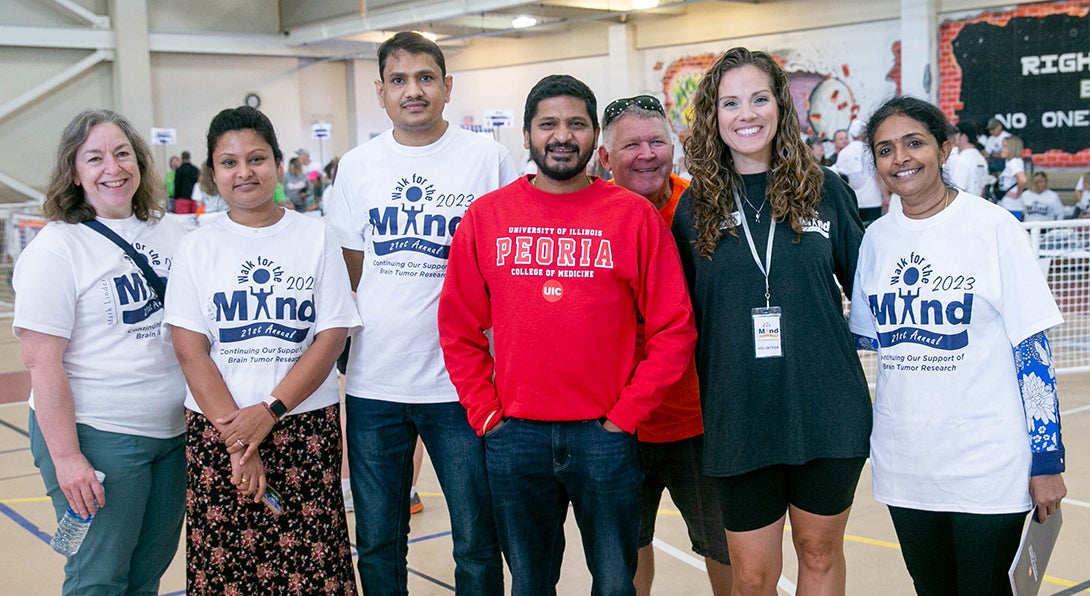 UICOMP was proud to join Mark Linder Walk for the Mind for their annual walk on the Peoria Riverfront September 30. Regional Dean Meenakshy Aiyer served as honorary chair for this year's event. Proceeds annually support brain tumor research in our labs here in Peoria.
The Walk for the Mind board, volunteers and participants show the power of a common purpose and how individuals facing adversity can unite in support of a shared cause.
Since its inception, the walk has donated more than $1 million in support of our research.
Modified on October 11, 2023