Anderson Named Chair of Surgery at University of Illinois College of Medicine Peoria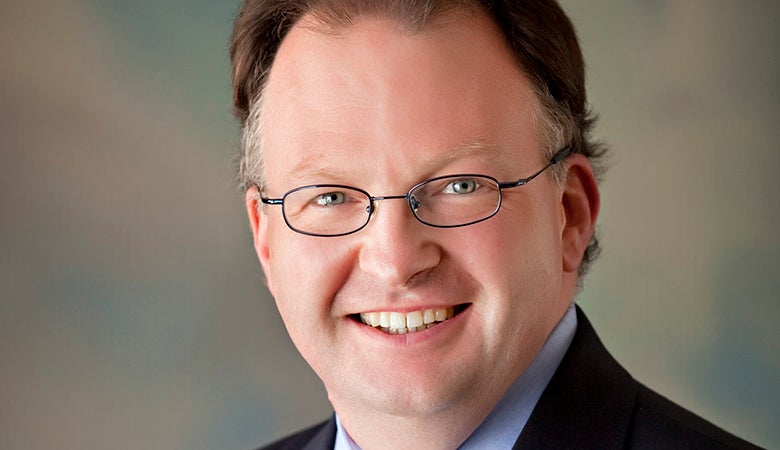 Richard Anderson, MD, has been named Chair of the Department of Surgery at UICOMP effective June 1. Dr. Anderson has been a faculty member in the UICOMP Department of Surgery for more than 20 years. During his tenure, he has earned an extensive list of awards and honors, including numerous Golden Apple Awards, Teacher of the Year Awards, and Resident Teacher of the Year. He is also a two-time recipient of the UICOMP Faculty of the Year Award. In addition to his recognition as an educator, he is a skilled clinician and surgeon who has been recognized multiple times by America's Top Surgeons and Top Doctors, including numerous top tier outcomes after pulmonary resection as recognized by the Society of Thoracic Surgeons.
He graduated from Loyola University Stritch School of Medicine and completed his general surgery residency at UICOMP as well as a thoracic surgery residency at Washington University Barnes Hospital in St. Louis. Here at UICOMP, he is Professor of Clinical Surgery, Section Chief of Cardiothoracic Surgery for the Department as well as Surgery Clerkship Director. Dr. Anderson has fully contributed to UICOMP through his committee work, including extensive service on both the Curriculum and Executive committees, to name a few.
In addition to his clinical skills and experience, Dr. Anderson also brings a commitment and compassion for education and recognition of the instrumental role our faculty play to teach, train and mentor the next generation of physicians and surgeons.
Modified on February 08, 2023